Internet marketing services in Oakland county performed by Speedy Sites is a full-service, one-stop-shopping approach to Internet Marketing for small businesses. Our Internet Marketing services start with understanding our client's business goals, and continues with building Internet sites that meet the client's goals.

Once the appropriate Internet websites, Blogs, videos, and other "properties" are built, we can work on driving visitors to those properties. Your sites will have search engine rankings, getting free visitors directed to your properties from the search engines for years to come.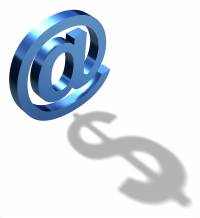 Then the fun (and most important) part starts. With out Internet Marketing strategies, we help you turn those visitors to your properties into business leads for your small business. You'll get contact information that will turn into additional revenue for your business. We'll set-up a system so those visitors and prospects get added to your email marketing database so you can market to them with an email marketing system. Please contact us to set up an initial phone call or meeting, so we can share what we know with you.
Michigan Internet Marketing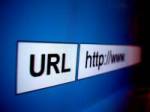 Speedy Sites typically works with small to medium businesses in the Southeast Michigan market. Many of our customers are in Southfield, Troy, Pontiac, Auburn Hills,  Rochester Hills, Detroit and surrounding areas. Due to our hands-on approach to consulting with our customers, we work best with customers in Oakland county, Macomb county, Wayne county, Livingston county, and areas of Southeast Michigan that are easily accessible from our White Lake headquarters. So, whether you want to meet in Highland, Waterford, Commerce, Walled lake, Ann Arbor, Lansing, St, Clair Shores, Livonia or anywhere else in the area, we'll be glad to meet you where your work is done.
Internet Marketing Consultant
Speedy Sites will provide you with a consultant that has spent their entire career in technology, has many years of proven experience as an Internet Marketing consultant, and provides professional, and personal Internet Marketing consulting services to help grow your business.
Our Internet Marketing Clients
Speedy Sites has been fortunate to work with some of the best small businesses in Oakland county and other areas of Southeast Michigan. Whether you need video marketing, email marketing, a new website or search engine optimization, Speedy Sites is here to help!